Castle Raduň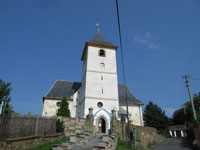 Location: Raduň
Bicycle trails: 6055, 6078, 6140
Tourist route:

The community of Raduň is located on the lowest slopes of the Jeseníky Mountains, which spring up from a valley of the river
Fašunka and goes on to the community of Vršovice. On the borders of the community lies the Moravice natural park. The first mention of Raduň is from 1320. The Church of the Holy Trinity dates back to 1598. In the 15th century a fortress was built there, later used as a predecessor of a Renaissance chateau built in the mid 16th century. In 1822 the castle was rebuilt. A new, onestorey building with a higher ground floor had three wings. In the construction of the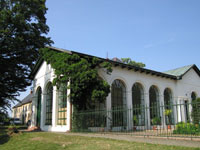 chateau the Classicist and Empire style were partly used. There has been a permanent exhibition of stylish halls there since 1984. In 2004, after extensive reconstruction, an "orangery" which holds numerous exotic plants was opened to the public, and numerous cultural activities are held there.